This giveaway is now closed.
Today I am excited to introduce you to a brand new shop called
FabricCadabra
. One thing that is really great about this shop is that the owners, who also happen to be sisters, really love fabric and that love shows in their fabric choices. Right now they have a gorgeous selection of mostly Art Gallery prints (including Arizona!).
Since their shop is so new I thought it would be great to have them introduce themselves so you can find out a little more about them.
We are two sisters who love fabric and love to sew and make things. Lastenia is the oldest and wisest of our family of 7 children, and I (Makyka), am the 5th and between the two of us we have 13 kids. Lastenia started sewing in 4H as a young girl, and made clothes for all our Cabbage Patch dolls. While she was honing her mad dress making skills (eventually making all of our wedding dresses), I was running around in wheat fields pretending to be an Indian princess. Eventually I learned how to sew enough to where I could decorate my room. Since then we've become level 15 sewing ninjas, turning out everything from doll clothes, dresses, and bow ties to pillows and curtains. When we're not running around to 5 different soccer teams and 12 music lessons between our two families, we create things with our handy-dandy sewing machines so it seemed only natural to open a fabric shop. Fabric makes us happy and our goal is to make something out of every fabric we sell in our shop, which won't be hard since we create with each other. We love doing this together and hope you'll join us on our
FabricCadabra
adventure.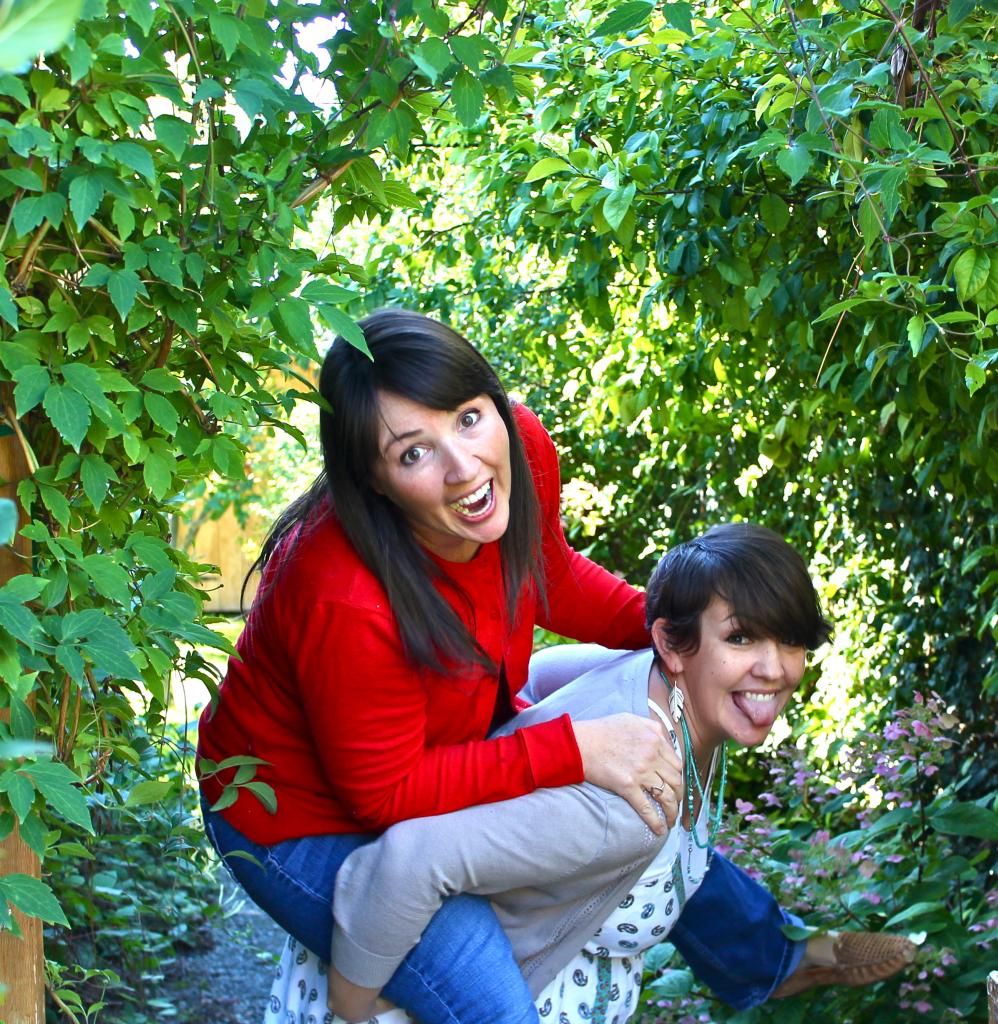 FabricCadabra
has been nice enough to offer a giveaway for us today. One lucky winner will receive a fat quarter bundle of Leah Duncan's Meadow. I love, love, LOVE this collection.
To enter the giveaway . . .
1. Just leave me a comment on the post.
The giveaway will be open until 5pm PST on Friday October 10th.